Thank You!

MODEX 2018 was a huge success. We hope you found it equally rewarding and informative. Now that you're back from the show, take 15 minutes from your busy schedule and jot down a list of projects, questions and/or challenges. Next, after you catch your breath from being out of the office, give your National Sales Manager a call.
We welcome the opportunity to discuss how we can best serve you and make your company successful. Here are some simple reminders...
Why purchase our conveyor?

•
Rock-solid, built to outlast
•
Ready to run
•
Alba ships complete assemblies with supports mounted to conveyors
•
Industry exclusive two-year warranty
•
More than 100 standard, building block designs
•
Affordable solutions, on time delivery and superior quality
If you'd like more information about becoming an Alba Partner Network member, let us know and we'll reach out at a time that's convenient to you.
For your convenience, please enjoy our product slideshow from MODEX!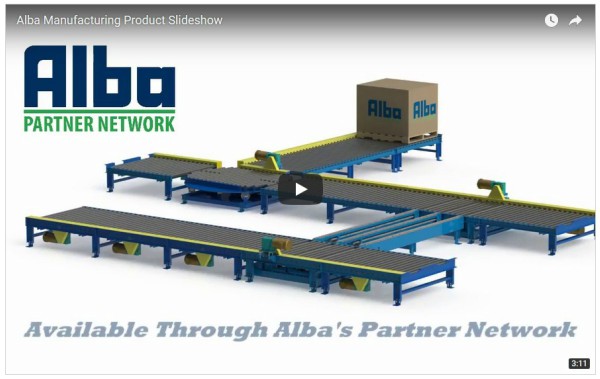 Wishing you a wealth of new business opportunities, The Alba Team!
Follow Us on Social Media!