Yes. By definition, we provide goods and services to OEMs, Integrators and Distributors. Many of our solutions here at Alba are simply a component of a larger more comprehensive system such as materials processing, palletizing/wrapping or warehousing solutions. We have the expertise to provide the best solution as it pertains to an application and/or the physical product being handled. We always want our customers to make a profit. On the flip side, so do we. Selling goods and services at or below cost does nothing to help the long-term relationship.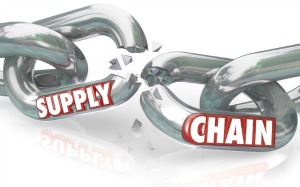 The key to any relationship is to limit "one-time" sales as much as possible and in order to do this our communication with our customer is taken very seriously. As Yoda might say, "a single order does not a relationship make." We aren't afraid to ask the tough questions as well as listen to our customer's needs to apply the right response. We like to think out-of-the-box to deliver the very best affordable solutions. We break the proverbial mold when it comes to reliable pallet conveyor!
Yes. Being a partner and trusted advisor is a critical component to our mutual success. But what does that concept look like? As your partner, we listen. We ask critical questions. We act with integrity and honesty. When we work with our customers as partners, we look for situations and opportunities that are mutually beneficial.
We understand that business isn't always just business. We understand our customers are actual people who have their own goals, hopes, reputations and struggles within their own companies. Another hallmark quality of partnership is interaction. For us, interaction with our customers is imperative. The lack of interaction is exactly why we prefer not to be just another "number" in the RFQ (request for quote) process. This scenario typically never ends well and isn't an effective use of everyone's time.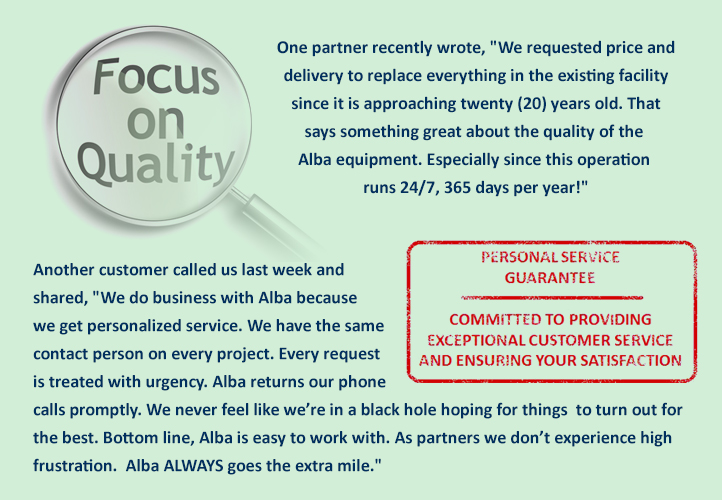 Why OEMs, Integrators, and Distributors Don't Like Other Conveyor Suppliers:
| | |
| --- | --- |
| • | They Never Speak to the Same Person |
| • | Supplier has no Sense of Urgency on their Behalf |
| • | No Call Back, even After a Week! |
| • | Inquiry Enters a Black Hole |
| • | High Level of Frustration |
What ALBA Offers That Others Don't:
| | |
| --- | --- |
| • | Personalized and Prompt Service |
| • | Expertise in Conveying Applications |
| • | Superior Quality Conveyors...Excellent Pricing |
| • | Working for You for Your Success |
| • | Direct Selling to an End User is Prohibited (This Protects You and Your Client) |
| • | Multiple Options within a Quote to Give Your Customer a Basis for Decision-making |
| • | It's Easy to do Business with Us |
| • | We go the Extra Mile...Time & Time Again! |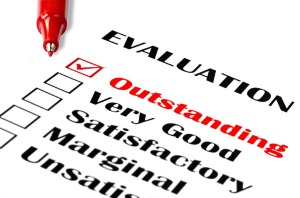 In conclusion, regardless of the role we play in your business – supplier, partner or both, you are important to us. We understand that follow up communication is critical. There's nothing more frustrating than working with a business partner that does not respond when you email or call them. It ties back to that idea of respect, trust and an appreciation of time – yours and ours. Every customer and every order, regardless of size is important to us. If we've done our job, we've clearly communicated expectations. If for any reason, we fall short, call us. We promise that we will make it right. Contact us today to see this difference for yourself!
Contact one of Alba's National Sales Managers at +1 513.874.0551 or by email rocksolidconveyor@albamfg.com to find your local Alba Partner Network Member to discuss any pallet handling need. At Alba Manufacturing, we provide optimal solutions based on time-tested applications and expertise.
Our National Sales Representatives

Choose SIMPLE. Choose STANDARD. Choose ALBA.
Follow Us on Social Media!