Beep. Beep. Avoiding Traffic Jams.
U.S. manufacturing is the largest in the world. It produces 18.2 percent of the world's goods. In the first quarter of 2018 alone, manufacturers (as a whole), contributed $2.33 billion to the U.S. economy.

According to NAM (National Association of Manufacturers), U.S. manufacturing has the highest multiplier effect on our economy. Every dollar spent in manufacturing, adds $1.89 into the economy. Over the past 25 years, regarding U.S.-manufactured goods, exports have quadrupled. Taken alone, manufacturing in the United States would be the ninth-largest economy in the world. With $2.1 trillion in value added from manufacturing in 2014, only eight other nations would rank higher in terms of their gross domestic product.
Clearly warehouse, manufacturing and distribution facilities are more than bare-bones buildings making products and keeping equipment.
This month's Albagram revolves around a project brought to us by a Systems Integrator located in the greater Chicago area. The end user manufactures lubricants used in automotive and industrial environments.
While dealing with a sloped floor and a tight corridor between the manufacturing and warehouse buildings, Alba created a smooth transition between conveyors where fire doors were located.
Additionally, our standard product solution eliminated fork truck traffic by providing a pallet conveyor system permitting bi-directional conveyance. Easy, value-added features included fork truck barriers, fork truck wheel-stops and pallet back-stops.
Conveyor/Product Specifications
Length:

431' 0" of Chain Driven Live Roller Conveyor, Model 29760-4.5

Frames:

6" @ 8.2 lb. structural channel, both sides except for the loading and unloading zones

Rollers:

2-9/16" x 7 gauge with heavy duty 1,050 lbs. capacity bearings

Effective Width:

52"

Motor:

3/4 HP Baldor Motor

Elevation:

12" top of Roller

Paint:

Alba Blue
Other standard items included: high side mounted motors, fixed end stops, reversible.
If you're dealing with a traffic jam in your facility, such as people, pallets and fork trucks, all fighting for the same space, call Alba Manufacturing. Most of our standard products are designed to run in both directions. We can eliminate the rush hour congestion.
Source: https://www.thebalance.com/u-s-manufacturing-what-it-is-statistics-and-outlook-3305575 and https://www.nam.org/Newsroom/Top-20-Facts-About-Manufacturing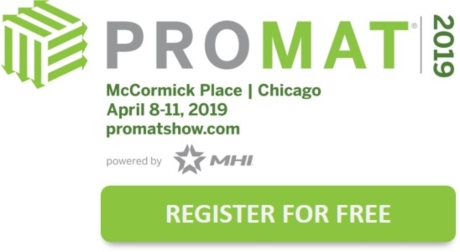 Follow Us on Social Media!