With a hectic December, many customers saw an increase in projects, leaving them to wonder "How are we going to manage everything with such tight deadlines?" If this situation strikes a chord, Alba wants you! Do you need a conveyor supplier who can meet or exceed your pricing goals or delivery needs? Do you want to collaborate with a team that is responsive, experienced, knowledgeable, and easy to work with?

Alba is here to serve you and we have the capacity to handle all your conveyor needs. We care about giving you the support that you expect and deserve. If you have a large system or need a few conveyor sections, Alba wants you! Alba can save you time and money with our standard line of roller conveyors, transfers, drag chains, turntables, and many other types of equipment.




With our extensive experience, we analyze the application and pair it with the appropriate solution. If you need photo-eyes or other sensors, pre-wired junction boxes, or remote disconnects added, not a problem! Try our MZPA pre-packaged accumulation controls which have control boxes mounted on the conveyor, PLC driven, pre-tested, and come with plug-and-play capabilities.
If you seek heavy-duty pallet conveyors that stand up to the harshest abuse, are fully welded, structural steel, have a standard 2-Year Warranty, and are built-to-last, Alba wants you! Get the competitive edge using Alba's equipment to withstand the rigors of your industrial environment, and at a price competitive to the lesser quality, bolt-together, sheet metal construction of other suppliers.
Simplify your projects. Let Alba do the challenging work. See why customers come back to us over and over again! Do not just take our word for it. Look for our equipment firsthand in a plant near you. See why our products outlast, outperform, and outprice competitive brands. For additional examples, go to our case studies and learn why industry leaders consistently turn to Alba for rock-solid solutions.

Do you have pallet handling challenges? Call us today to locate your nearest Alba Partner Network Member to assist with your next project at 866.252.2634 or visit our website at www.albamfg.com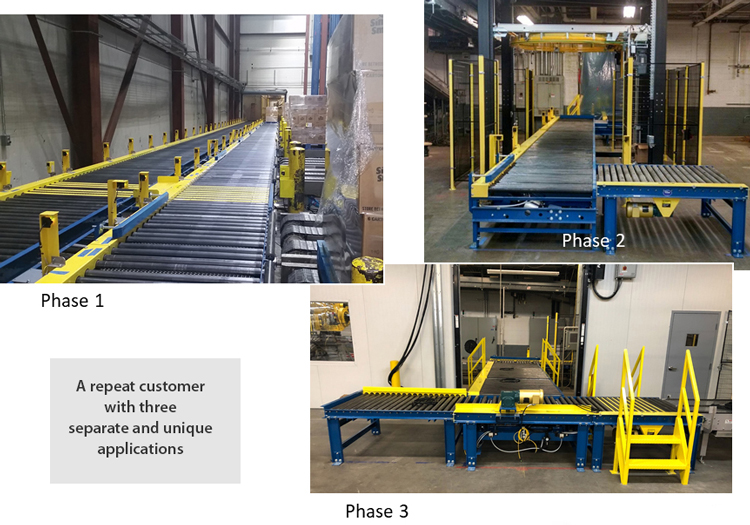 Follow Us on Social Media!