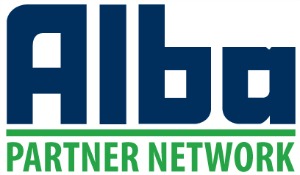 Alba Manufacturing provides products and services through select partners – the Alba Partner Network (APN). APN members consist of system integrators (SIs), original equipment manufacturers (OEMs) and distributors. Through our partners, product end-users receive superior engineering and design, responsive support with an established and experienced local presence.
At Alba, good relationships are instrumental to success. Consequently, we are judicious in selecting our Partner Network members. Typically, our partners are not involved with the fork truck industry and they purchase a predetermined amount of product annually.
Ideal APN members:
Enjoy the collaborative process
Demonstrate excellent communication skills and mutual respect
Build relationships
Provide the best possible solutions in order to meet and exceed expectations.
Alba products can be found all over the world – serving top, well-known, name brands such as Amazon, Wal-Mart, Coca-Cola, Pepsi, GE, Mitsubishi, Toyota, P&G, Unilever, Alcoa, Anheuser-Busch, Hershey's…the list is endless.
Industries represented include aerospace, biopharmaceutical, food and beverage, warehouse and distribution just to name a few.
Top 10 Reasons to Join the Alba Partner Network
Adaptable and flexible solutions
On-time shipping
Shorter lead times
Price relevant products and services
Two Year Warranty – an industry exclusive
Extensive and superior engineering and design
Reliable support from Sales, Engineering, Service
Quick turn-a-round time on estimates and any questions related to the project
Battleship-tough equipment able to withstand harsh environments and abuse
Quality products manufactured by experienced, long-tenured, team members
Call us at 866.252.2634 if you are interested in the Alba Partner Network Program!