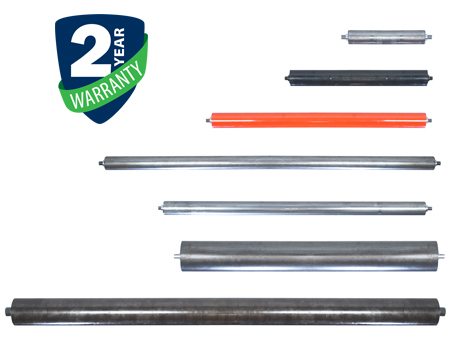 With superior, high-tech, high-speed equipment, we manufacture our gravity rollers in house. We are dedicated to creating the best products available. Standard roller diameters include 1.9", 2-1/2", 2-9/16", 3-1/2", 4-1/4" and 5". Roller options include plating, galvanizing and polyurethane covering.
Standard Features
Standard Diameters: 1.9", 2-1/2", 2-9/16", 3-1/2", 4-1/4" and 5"
Options
Zinc Plated Rollers and Axles
Galvanized Tubing
Polyurethane Roller Covering
Custom Configurations
Tapered Rollers
Contact us for additional information.
Have Questions about our Roller products?