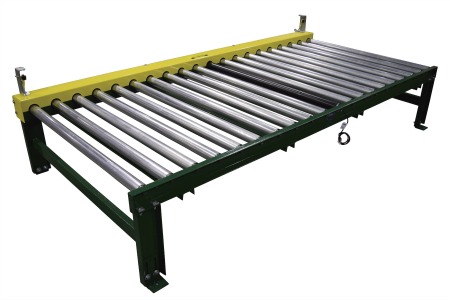 Roller Diameter – 2-1/2″
Utilizing Itoh Denki technology, Alba's MDR conveyor provides a safe and energy efficient alternative to large electric motors. MDR pallet handling conveyor reduces noise levels and only operates when needed (Run-On-Demand). This translates to reduced energy costs and a quieter operation.
In addition to standard and high-torque applications, MDR can also be designed for other types of applications where pallets are used. MDR conveyors can run at speeds ranging from 10 to 45 FPM (Feet Per Minute). Other benefits include reduced energy consumption, little preventative maintenance, quiet and safe operation and low profile capable down to 4.75" top of roller.
Controls Power Requirements
24VDC
Ethernet Capable (KT Roller only)
Frame
Welded, Structural Steel Construction
12″ to 65″ Effective Conveying Widths Available
Inline and Underslung Drive Mounting Available
Scalloped Type Roller Chain Guard #10 Gauge & a Drive Chain Guard (where applicable)
Adjustable Heavy Duty Channel Supports
Painted Alba Blue & Safety Yellow Guards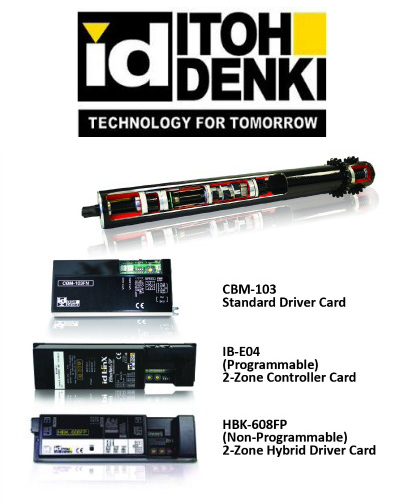 Rollers
2.5″ Diameter x 11 Gauge Rollers
Continuously Welded Sprockets
Roller Set High or Low on Non-Driven Side
Roller Centers Can Be 3.25″, 4″, or 6″
11/16″ Hex Axle, Spring Retained
RC40 Chain Roll-To-Roll
Other Chain Sizes Available
Conveyor Drive
24VDC Itoh Denki #PM635KE/KT Powered Rollers
Standard Driver Card (CBM-103). Available for KE Roller
Standard Driver Card (CBM-103) & Also Programmable Cards (IB-E04 & HBK-608FP). Available for KT Roller
Brushless DC Motor Provides Long Life
One Shaft Mounting, Cable Side via Mounting Bracket. Opposite Side via Spring-Loaded Hex Axle
Product Detection
Photo Electric Sensors Can Be Provided, Pre-Mounted & Wired back to Controller Card
Zone Configuration
Zone Size Based on Product to be Handled
Zero Pressure Contact Zones
Benefits
Reduced Energy Consumption
Conveyors Fully Pre-Tested Prior To Shipment
Shipped Fully Assembled for Easy Installation
Requires No Significant Preventative Maintenance
Safe & Quiet Operation
Low Profile Capable Down To 4-3/4″ TOR (and 9″ TOR on 3.25″ Roller Center Conveyors)
Two (2) Year Warranty on Conveyor
One (1) Year Warranty on 24VDC Roller and Card
Have Questions about our Motorized Driven Roller Conveyor?