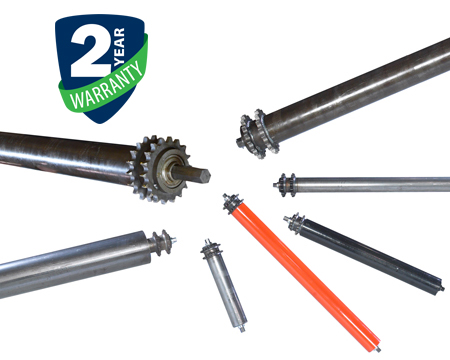 We build our chain driven live rollers in house to ensure the highest quality standards available within the industry. This is critical to creating the most rugged and durable pallet handling products in the market place. Standard roller diameters are 1.9", 2-1/2", 2-9/16", 3-1/2", 4-1/4" and 5". Roller options include plating, galvanizing, protective covering and UHMW slip sleeves.
Standard Features
Standard Diameters: 1.9", 2-1/2", 2-9/16", 3-1/2", 4-1/4" and 5"
Options
Zinc Plated Rollers and Axles
Zinc Plated or Galvanized Tubing
Polyurethane Roller Covering
Custom Configurations
UHMW Slip Sleeves
Contact us for additional information.
Have Questions about our Roller products?