Remember when you were a kid before the advent of the Internet and gaming? Didn't you love playing with erector sets? Using our imaginations, we spent hours building and creating new thingamajigs and whatchamacallits.
The Erector Set was a brand originally patented by A.C. Gilbert (today owned by Meccano). Gilbert was an American inventor, athlete, magician, toy maker, and businessman. His first Erector Set hit the market in 1913. Typically, the Sets were made from metal, consisting of pulleys, shaft collars and axles, plates and girders wheels, gears and electric motors and various metal strips with holes and nuts and bolts to connect the pieces.
While great for kids, Erector Sets get a thumbs down from us. As odd as it may sound, Alba doesn't believe erector sets have a place in modern day manufacturing. Why? It's simple. The more parts you must assemble in the field means increased installation costs for you.
One of our key differentiators is that Alba ships our equipment to OEMs, System Integrators and Distributors fully assembled.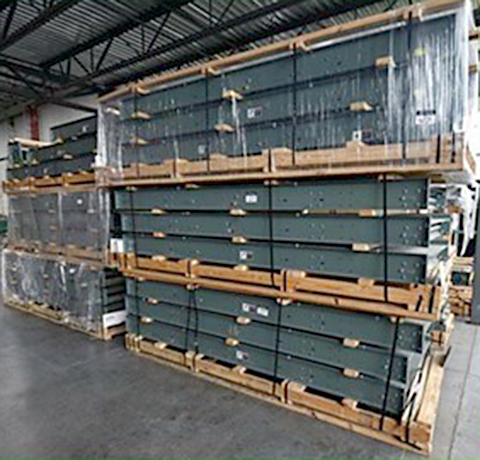 For Alba equipment, installation is a breeze…
Remove the conveyor from the shipping pallet
Anchor the equipment to the floor
Level the conveyor and pin in place
Bring power to the conveyor
You are ready to run!
In most cases, our competitors ship their equipment disassembled, like an erector set (left), requiring a significant amount of time and additional expense during the installation process. To simplify the process, we ship our products fully assembled (below).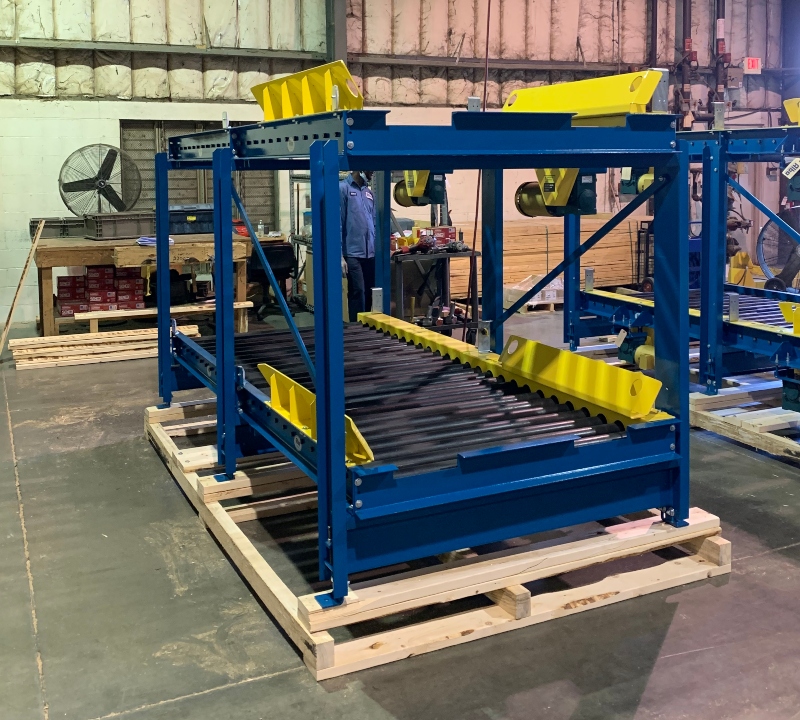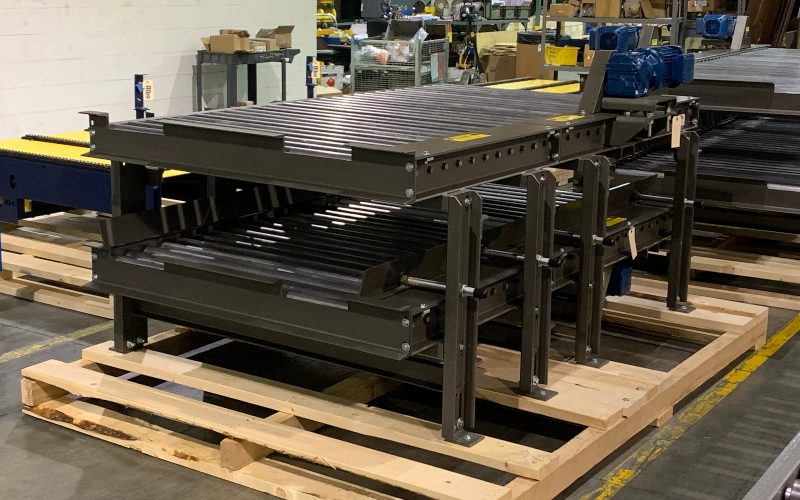 Recently, our partner Simplimatic Automation shared by utilizing Alba's fully assembled conveyor throughout their robotic system, Simplimatic decreased their installation time by 50 percent! Smart on their part as it resulted in a significant savings and their customer had their system up and running faster.
By purchasing our equipment ready to install, customers receive our equipment more quickly, and at a more affordable price.