Alba offers a wide variety of accessories that can be added – pre-mounted and pre-wired – before shipping. An example of a value-added item is the addition of photo-eyes. We can provide our standard brand sensors or sensors specified in project. Subsequently, all devices can be pre-mounted and pre-wired to a junction box which is also pre-mounted to the side of the conveyor.
Many times, our customers do not really have the time in their project schedules to add these components once the conveyors are delivered because they are trying to focus on many other aspects of the overall project. This is where Alba excels and adds value for our customers; hence, saving time and making project workflow a little easier.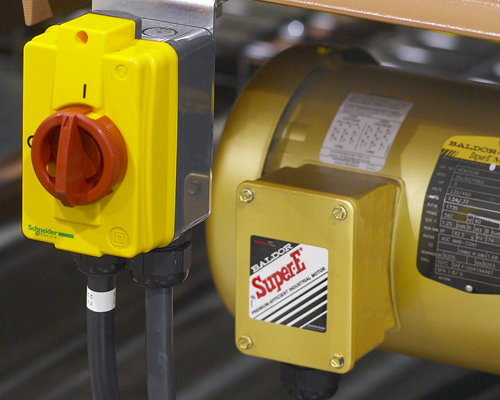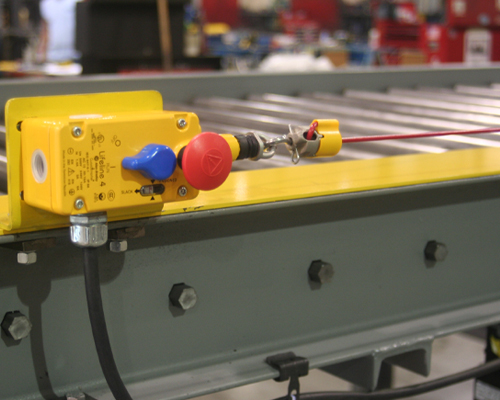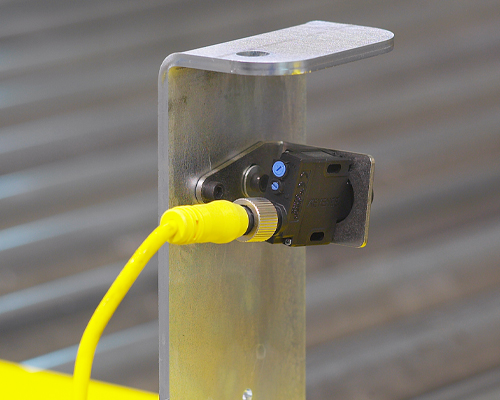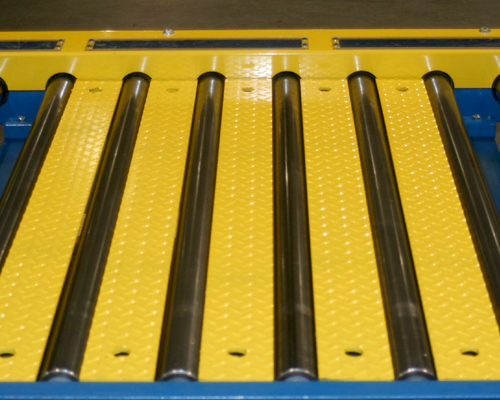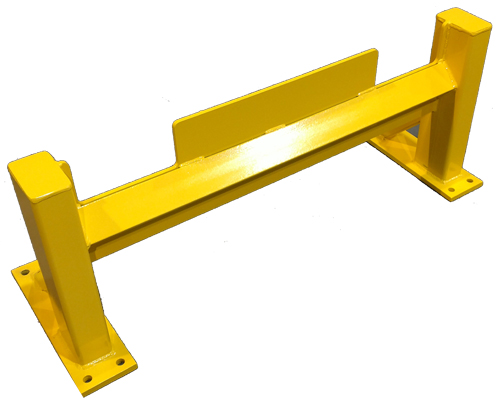 Examples of accessories that we can add to your conveyor include:
Fork Truck Barriers
Fork Truck Wheel Stops
Fixed End Stops
End Stops with Fork Cutouts
Pallet Back Stops
Pneumatic Blade Stops
Pallet Pushers
Pallet Centering Devices
Pallet Blade Lifts
Tread Plates between Rollers or Chains
Stairs for Conveyor Crossovers
Unistrut Mounted to Conveyor Frame for Photo Eye Mounting
Adjustable Guide Rails
Retro-Reflective Photo Eyes with Bracket Mounted to the Conveyor
Diffused Photo Eyes with Bracket Mounted to the Conveyor
Proximity Sensors Mounted to the Conveyor
Double Solenoid Valves Mounted to the Conveyor and Piped to the Cylinder
Motor Disconnects Mounted to the Conveyor and Wired to the Motor
Wiring of Photo Eyes, Proximity Sensors and Solenoid Valves to a Terminal Strip in a Conveyor Mounted Junction Box
Many of these accessories add value and function to an otherwise standard conveyor. By having Alba provide these accessories, we can help reduce installation time and simplify project details without adding to the delivery/lead time.
Click to find these accessories on our website or by contacting an account manager today for more information.