Alba Manufacturing is celebrating its 50th Anniversary. Alba incorporated in February 1973. Initially a small machine shop under 6,700 square feet, Norman Inderhees purchased the Alba facility and its assets located in Oxford, Ohio to become a regional manufacturer of custom conveyors and equipment.
In 1978, Tom Inderhees (Norman Inderhees' son) became president. Alba added additional material handling products to become a full-service material handling solutions provider. In 1984 and 1989, Alba moved to larger facilities in Hamilton, Ohio expanding the latter in 1995.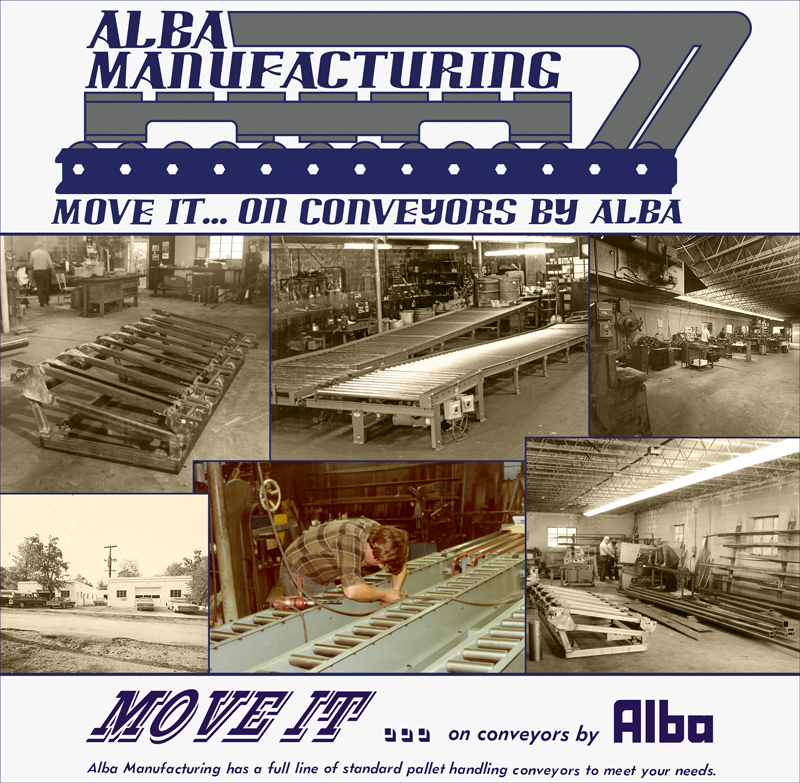 Under the direction of Tom Inderhees, the demand for Alba's products grew. In 2001, Alba moved to their current location, a 67,000 square foot state-of-the-art manufacturing facility in Fairfield, Ohio. Due to their reputation for product excellence, Alba completed a 21,000 square foot addition in 2016 – installing more hi-tech, automated equipment to facilitate production and accommodate continued growth.
Over time, Alba transitioned their manufacturing focus from a "custom-build" shop to a manufacturer of a quality pre-engineered line of material handling equipment. Starting with core components, Alba can provide a multitude of product enhancements to provide maximum application adaptability and flexibility.
According to Mike Kroeger, current President of Alba, "Tom Inderhees, played a major role in our growth and development; having joined the company in January 1974. Before assuming the role of president, Tom worked in multiple departments and did most everything – ranging from hands-on manufacturing, engineering, sales, to plant manager."
"While I've retired from the company, keeping my father's dream alive means the world to me," shares Inderhees. "During my tenure, I was fortunate to work alongside many talented individuals."
"For 45 plus years, Tom had a front row seat, witnessing the industry's changes and technological advancements. His leadership, manufacturing experience, and hands-on knowledge of our products has been vital to our success. Tom's legacy. . . instilling a passion for developing the market's best products while being driven by a customer-focused team," adds Kroeger.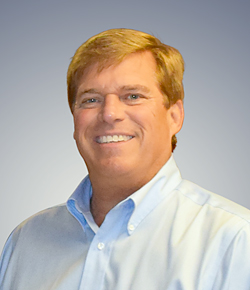 Tom Inderhees
Currently, Alba engineers and designs heavy-duty, pallet-handling, roller conveyor systems, consisting of chain driven live roller (CDLR), zero pressure accumulation conveyor, drag chain conveyor, gravity roller conveyor, lift and rotate, pallet stackers and dispensers, turntables, chain transfers, and transfer cars. Alba's reputation of manufacturing rock-solid equipment is reinforced by an industry leading, two-year warranty on all their standard and pre-engineered equipment.
To ensure superior service, Alba Manufacturing only distributes products through the Alba Partner Network (APN) which consists of System Integrators (SIs), Original Equipment Manufacturers (OEMs) and Distributors. With select Partner Network members throughout North America, Alba is focused on two things – to successfully fulfill the end users' needs and to exceed performance expectations.
According to Kroeger, "We have an amazing team. Each person genuinely cares about serving our clients and providing the best products available in the marketplace. From manufacturing, support, engineering to sales – everyone. Marry that desire with talent and ingenuity, you have the perfect mix which has driven our success for the past 50 years and will continue to do so in the future."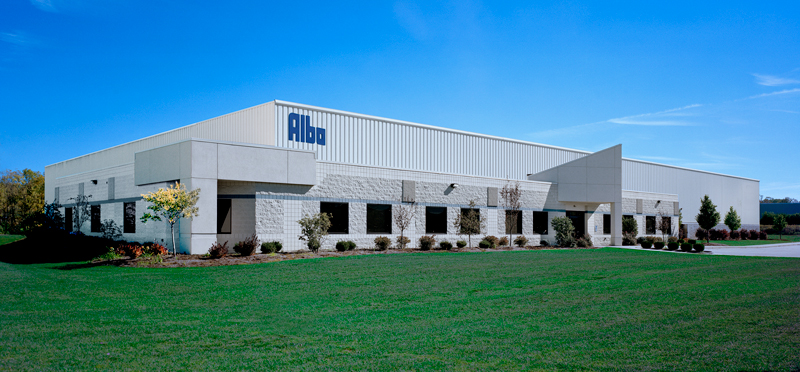 About Alba Manufacturing
Product end users consist of Fortune 100 companies located throughout North America. Industries and distribution include automation, aerospace, appliance, automotive, beverage, castings, chemicals, dairy, distribution, food, forgings, foundry, manufacturing, materials processing, palletizing/wrapping, paper, recycling, retail, and warehousing.
The corporate office and manufacturing facility is located in Fairfield, Ohio, approximately 30 minutes north of Cincinnati. For more information please call 513.874.0551 (toll-free 866.252.2634), email RockSolidConveyor@albamfg.com or visit the website at www.albamfg.com.